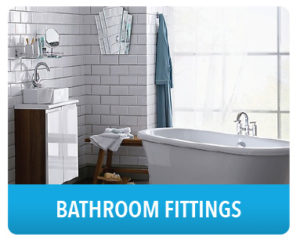 Planning a new bathroom and kitchen remodeling can be challenging. You need to think about the fixtures to use, planning where the electricity and plumbing will go, the practicality of the design, the type of flooring to use, and the safe installation of your appliances among other factors. Luckily, we're here to address it all; from planning through to designing, installation, aesthetics, electricity and plumbing supplies, and also offer consultations on the best fittings, materials, and other fixtures to utilize to guarantee a high-quality finish. Besides, we work within your time and budgetary constraints to ensure total satisfaction. We're professional Centurion bathroom fitters, thus contact us today and talk to one of our contractors regarding your preferred plans.
What We Do
 When it comes to any renovation/remodeling work, our licensed Centurion plumbers have the knowledge, experience, equipment, and workforce to cover it all. Maybe you are only looking for a simple overhaul of your current bathroom, new toilets installations, new bath fitting, or a new shower cubicle. Perhaps you want to go all out and begin afresh, re-designing your old kitchen to make it more spacious and functional or modernize your bathroom with new fixtures and installations. Whichever your needs may be, we are available to assist you from the beginning to the end. Our specialists will handle all of the planning on your behalf and will make sure that your needs are fully met while guaranteeing safety, security, and functionality of the project.
Our Renovation & Fitting Service
Consultations on Design, fixtures, and installations
Fitting and installing taps, sinks, showers, and baths
Pipework re-routing to accommodate new bathrooms
Installing new kitchen units and appliances
Electrical and Plumbing work
Tiling and Flooring
Under floor heating
We can supply and install all the necessary fixtures to ensure your project is a success and to make sure that you make the most of your budget. As experienced contractors, we'll help to revamp your current room or help you design an entirely new one. Besides our main specialization in kitchen and bathroom fitting, we provide a broad range of other services all over Centurion. Allow us to take the burden off your shoulders and ensure a smooth change to your dream bathroom or kitchen renovation within Centurion.
For any queries on the services that we offer, please call us today on 087 551 0825.