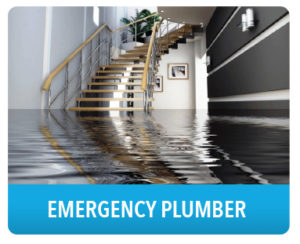 Plumbing problems in your house can occur at the most inconvenient time, leading to not only a mess but as well cause severe damages to your property and other personal effects. If there are some issues with your water system, pipes have burst, the shower is broken, or your toilet is blocked, it is highly likely that you will not have the ability to address the issue on your own and will have to bring in the experts. We're approved and certified 24-hour plumbers Centurion wide, proving quick, reliable, and affordable solutions for your needs.
Problems caused by plumbing issues often happen at the time you least expect or during odd days and hours when the plumbing company you know of or think of calling for assistance is closed. Luckily, we're not like the many other plumbing companies; our team is always available; whether it is during the day or night. Having to wait for plumbing assistance is rather frustrating and can sometimes prove to be too little too late. With us, you no longer have to undergo the frustration of waiting for long hours before help comes your way; we're centrally located to offer fast response time regardless of where you are based, or the time it might be.
Regardless of the issues you might be experiencing with your water system or supply, our 24 hours a day, seven days a week plumbing services will provide the best solution. If you are having problems with blocked drains or toilets, burst mains or pipes, faulty shower, or a broken water heating system, then it only takes a single call to us, and we will have your issues addressed. We're fully mobile with state-of-the-art technology and equipment to carry out your project to completion professionally, as well as we carry with us an extensive range of spare parts.
We offer top-notch services but also understand that costs can at times be a problem, particularly when you need an emergency plumber in Centurion. We always provide a quotation prior to starting any project, with no hidden or extra charges. We purchase all our spares in bulk straight from the manufacturer and then pass the cost savings right back to our clients. Whether it is day or night, our price remains constant and the price quote our plumbers give is usually what you pay.
Our certified team of plumbers is committed to offering top-quality service to the locals of Centurions and will seek to provide a swift solution to your plumbing problem to stop any more damage to your property and/or personal effects. From hot water system repairs to blocked drain clearing, if you're seeking emergency plumbers in Centurion then don't hesitate to get in touch with us. Our team is comprised of well-trained, experienced, and qualified plumbers, and will always carry out the job you trust us with professionally and to your maximum satisfaction. Call our emergency 24-hour plumber today on 087 551 0825.